Best in Kuala Lumpur & Petaling Jaya
Corporate Event, Meetings, Annual Dinner, Conferences etc.
Food Catering Services in Klang Valley
We take pride in being the Top 10 recommended Asian cuisine and finger food caterer in Klang Valley. We provide delicious & quality food using halal ingredients and beautiful decoration. Click Here to view our latest Menu & Packages.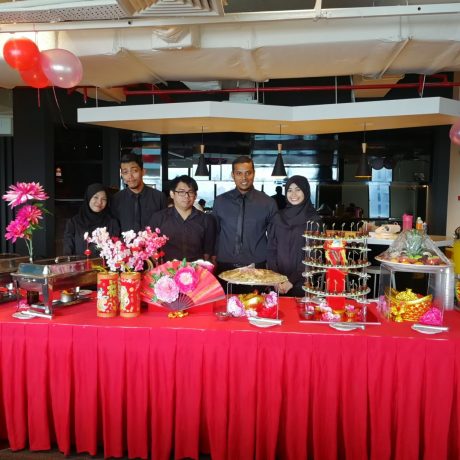 We use Halal ingredients and Muslim staffs to serve you. Experience our unparalleled catering service and exquisite delights for weddings, corporate events, and festive celebrations. You taste it, you'll love it!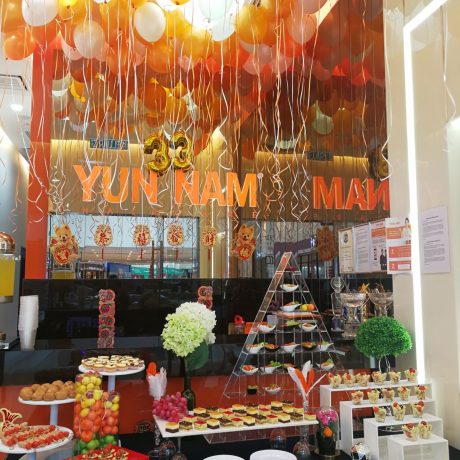 Corporate catering for company event, seminar, team building, breakfast and tea events. Dedicated menus to cater your company's activity & events: breakfast or tea special menu, grand hi-tea menu, Asian or Western seminar menu.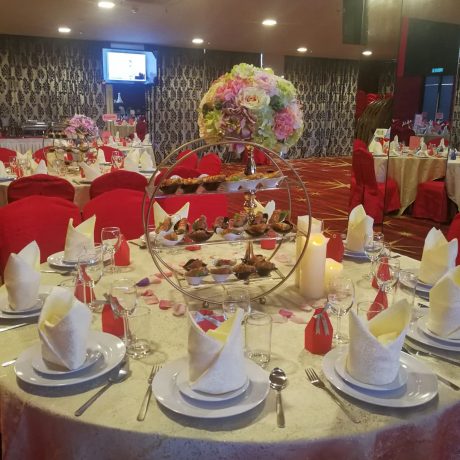 Malay, Chinese, Western buffet wedding menu. WOW your guests alongside with our beautiful wedding buffet line decorations. We also provide backdrop, photobooth and walk way pedestal decorations!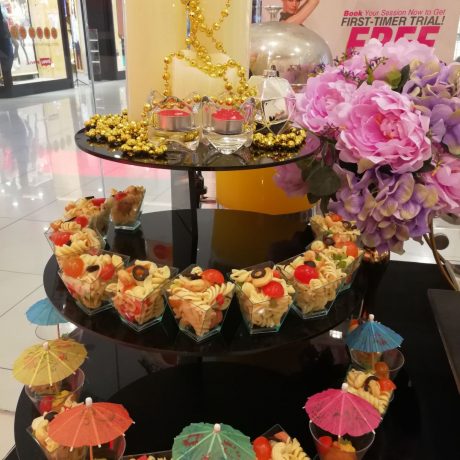 Premium cocktail menu & special finger food menu. Get inspired for your next event menu with delicious canape and finger food ideas to wow your guests.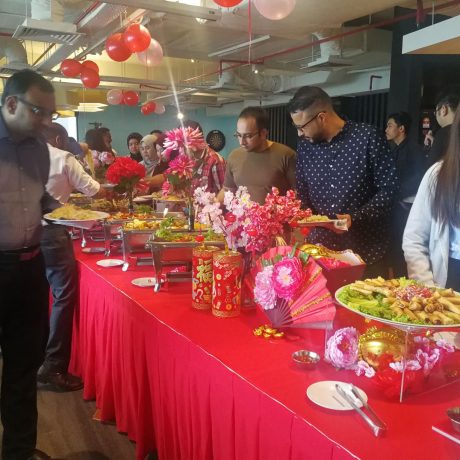 Are you celebrating a birthday party or having a pre-wedding dinner? No matter the occasion, we can decorate the food to your theme of the day or night!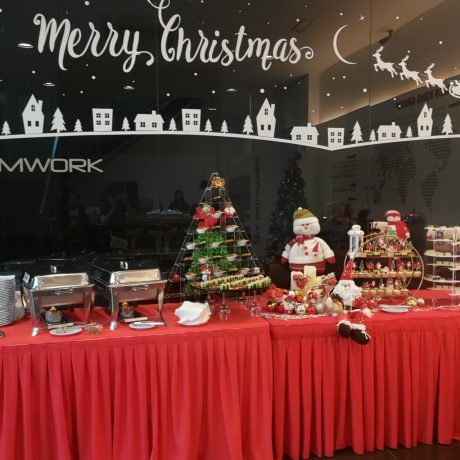 We also provide catering menu for party, celebration, birthday, baby full moon and other festivities.
Ordered Go Cater for our company annual meeting. Great value as they fully customized their menu and allowed me to pick and choose my items to fit our company budget. When the food got here, all the staff couldn't have finished it faster. Hahaha! Superb service and so responsive to customer requests. Great value · Personalised menus
Low Kang Sheng
Go Cater is definately my choice. Tried their breakfast. Good hotel standard presentation, Good n freshly cooked food, Very Good welcoming service. I difinately recomend Go Cater to my friends when need arises. Experienced chefs · Delicious food · Good for parties · Creative cuisine · Great value · Professional staff
Thanabal Narayanasamy
The food is so good and the decoration is quite well done. All my guests enjoyed the food very much. Thank you Stephy for the helpful advice and services, thank you for making our Housewarming and Christmas party a success, will definitely order again! Good for parties · Great value · Delicious food
Shirlyn Kwok
I've engaged Go Cater thrice and they never fail my expectation! They decorate the food presentation table according to your request, regardless is Christmas or professional forum theme. Edda is fast respond to my requests and the waiters on ground are helpful too. If you are looking for a food catering and really don't want to hassle for the decoration or cleaning up plates, contact them now! It's Halal. Cheers!
Jaz
Neo
I have my Xmas dinner function catered by Go Cater to try out how was their food and service. I was thoroughly impressed with the food deco. Food was tasty except for the Mediterranean Rice which was bland. Food portion was big and ended up too much left overs or maybe my guests were too conscious about their weight, lol. Very good service from the servers as well. I wanted them to help themselves with the food but they were committed in making sure food was warm and refilled immediately, ensuring empty plates were cleared when guests finished eating. They also helped to carve our home roasted Turkey. I will definitely engage Go Cater again.
Anne
Lim
We have more than 20 types of menu for different occasions and events

Go Cater offers unforgettable private or corporate events with beautiful decoration at the best value for you. We have a wide range of menus such as Asian Cuisine, Chinese Thai, Western Fusion, Finger Food and more. Click to find out about our offerings.
Copyright 2023 © All rights Reserved.