Living in a multicultural society like Malaysia, we are blessed to be able to celebrate and enjoy together the many cultural festivities that are celebrated by the various races and people of Malaysia. In a modern metropolis like the greater Klang Valley, with its high influx and concentration of people from all over Malaysia, there are many festive celebrations that are celebrated all through out the year.
Food is an integral part of any celebration and it is no different for any festive celebrations that are celebrated here in Malaysia and around the world. Food can unite and strengthen community bonds and helps to maintain a common identity among a group of people. Different cultures use food in different ways to help celebrate the special occasions such as New Year, Christmas, weddings, birthdays and etc.
Go Cater being a premier catering service partner for your events, has over the years created and developed an extensive festive celebration menu specifically for the various celebrations that are celebrated by all Malaysians.
Chinese New Year is one of the major festive celebrations that are celebrated by Malaysians all over the country. It signifies the first full moon in the first Chinese lunar month and is also the 'New Year' in the Chinese calendar. With a large population of Chinese in Malaysia, Chinese New Year is often celebrated with great fan fare and with lots of food! In Chinese culture, the abundance of food during Chinese New Year signifies prosperity and good fortune for the year to come. Therefore, food served and enjoyed during the New Year often comprises auspicious and decadent food items.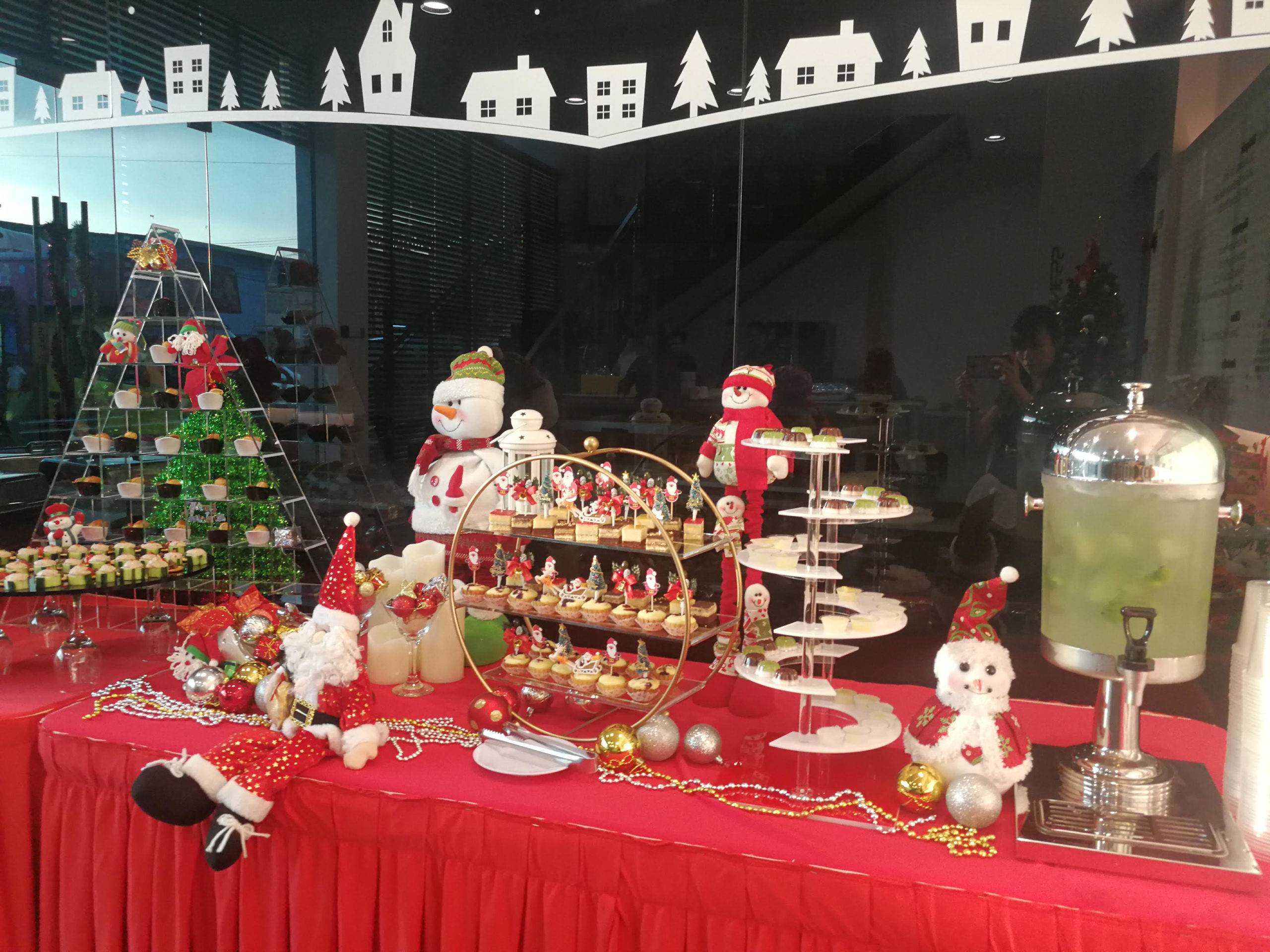 At Go Cater we are well aware of the significance of this and have a vast array of choices in our menu offerings for Chinese New Year. Choose from our Super Prosperous Platter menu, which consists of dishes such as shark fin & crabmeat omelet, marinated baby octopus and braised chicken ball with abalone slice, just to name a few from our premium menu selections. Having said this, the menu is also customizable to your preference, that could potentially better suit you and your guests.
Another widely celebrated festive celebration is also Eid al-Fitr or better known as Hari Raya Aidilfitri in Malaysia. It is called the "Festival of Breaking the Fast" and is a holiday celebrated by Muslims worldwide that marks the end of the month-long dawn to sunset fasting of Ramadan. Hari Raya celebrations is usually a month long celebration and Malaysia, with a majority of the population being of Muslim faith, will celebrate this festive season annually.
It is customary for people celebrating Hari Raya Aidilfitri to have open houses, where people are invited to visit and enjoy the food and drinks that would normally be served by the host of the open house. What better way to celebrate your Hari Raya Aidilfitri open house by engaging us at Go Cater for all your catering requirements!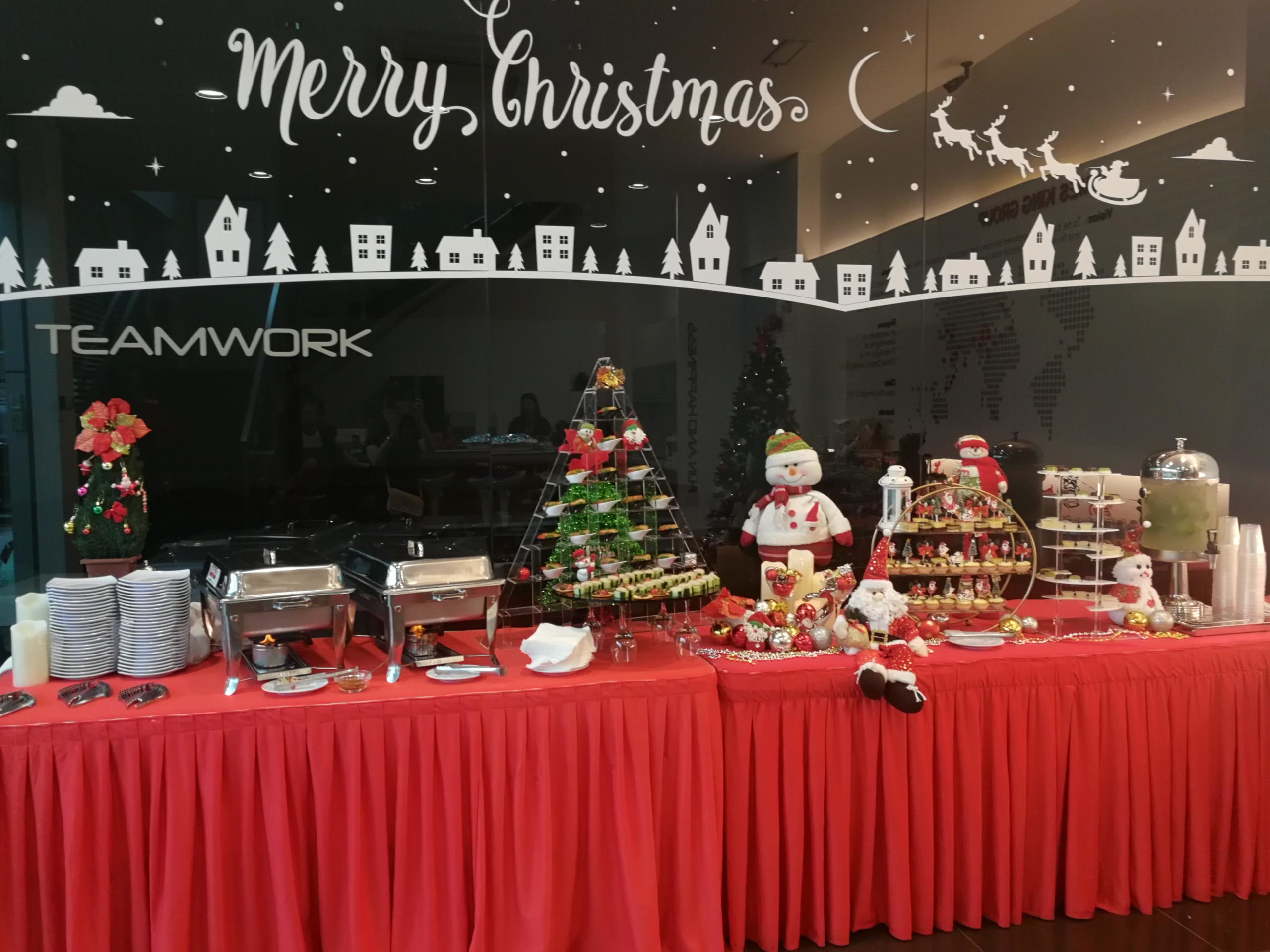 With our vast experience in catering for various major festive events and functions, our Hari Raya menus would most certainly excite your taste buds and add to your festivities. Traditional mainstays such as Lemang, Nasi Impit and Satay are one the staples of Go Cater's Hari Raya menus. Also we cannot truly have a Hari Raya celebration without Rendang! These and many other traditional and scrumptious dishes are offerings from our extensive Hari Raya menus that are specially crafted to make your Hari Raya Aidilfitri open house a truly delicious and memorable occasion.
Normally, a typical Hari Raya open house would consist of a guest list of hundreds if not thousands of guests. With the large number of guests coming and going at an open house, you would need a temporary space to house all your guests. Go Cater also offers Canopy packages for that exact requirement!
Our canopy packages consists of tents, tables, chairs and even air coolers that would ensure your guests remain comfortable while enjoying your Go Cater Hari Raya food catering.
We cannot discuss festive celebrations without including Christmas, as it is one of the most widely celebrated festivals throughout the world. Christmas is an annual celebration commemorating the birth of Jesus Christ and is celebrated both religiously and culturally by billions of people globally. Historically Christmas lasts for twelve days and Christmas Day, which falls on the 25th of December is a public holiday observed in many countries around the world.
In modern times, Christmas is celebrated both culturally and commercially by all and not just confined to people of the Christian faith. It is a time for celebration by people coming together feasting and drinking at parties or events. At Go Cater, we have put together just the right culinary delights to cater for your Christmas parties and events. No matter, if it is a large commercial event or even a home party, Go Cater will have the right Christmas menu for you.
Each Christmas menu can be customized to include both Western and Eastern flavors to suit our local taste buds and culture. Grilled lamb chops; mini sirloin steaks and chicken chops are some of the choice offerings from our Christmas menu. Also one cannot forget deserts, which are traditionally served at Christmas, to further complement the Christmas theme and also to enhance the festive celebration of Christmas. Wow your guests with our wonderful selection of Christmas desserts such as our Xmas Chocolate Mousse, Xmas Red Velvet Log and Xmas Black Forrest Log, just to name a few from our ever expanding and extensive catering menus.
No matter the celebration, we at Go Cater always strive to provide you the best catering and services to ensure that your festive celebrations are always a joyous occasion. Ensuring the satisfaction of our clients and guests, and a commitment to providing quality food and services are always at the top of our priority list. If you are planning a catering for your festive celebrations, make sure to choose Go Cater as your catering partner of choice!